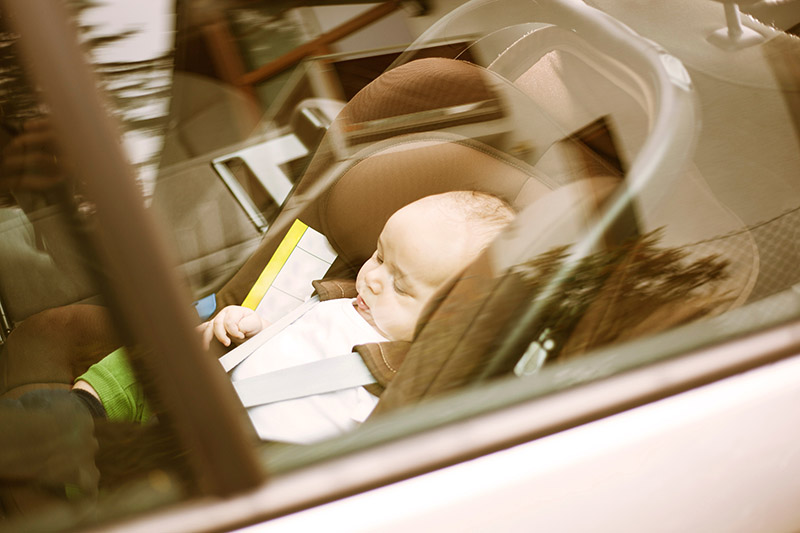 Lifestyle
Cy-Fair Fire Department Cautions Against Hot Car Tragedies
July 13 2023
---
With increased temperatures and several hot months left on the calendar, the Cy-Fair Fire Department urges residents to be aware of our passengers when we travel in our vehicles.
Know the Facts
A child's body temperature rises three to five times faster than an adult's. When a child is left in a vehicle, that child's temperature can rise quickly — and the situation can quickly become dangerous. Heatstroke begins when the core body temperature reaches about 104 degrees, and a child can die when their body temperature reaches 107 degrees. In 2022, 33 children died of heatstroke in vehicles.
Tips on How to Prevent Hot Car Tragedies
Look before you lock
Open the backdoor and look in the backseat to assure that everyone is out of the car (even if you think you are childless).
Keep something you need in the backseat
Put your cellphone, briefcase, computer, lunch, ID badge, left shoe or anything essential to your daily routine beside your child.
Travel with a furry companion
Keep a stuffed animal in the car seat. When baby is in the seat, the stuffed animal rides shotgun. The furry passenger serves as a reminder that baby's in the back.
Always lock the doors
Even if the car is in the garage, keep the doors locked to prevent curious children from getting into the car.
Put the keys and fobs away
Kids might want to play with keys and be able to get into the car without parents knowledge.
Have a plan with your childcare provider
If your child does not show up to daycare or school without prior notice, someone should call to locate child.
If you see something, do something
If you see a child alone in a car, do not hesitate to call 911.
For more information about avoiding hot car tragedies, please visit the National Highway Traffic Safety Administration (NHTSA) website at
nhtsa.gov/campaign/heatstroke
.
« BACK TO NEWS
---
LATEST NEWS
V
All
Food & Beverage
Food & Dining
Shopping
Weather
Development
Dining
Government
Home & Garden
Lifestyle
Outdoors
Pets
Transportation
Community
Non-Profit
Sports
Education
Health & Science
Religion
Groups
Entertainment