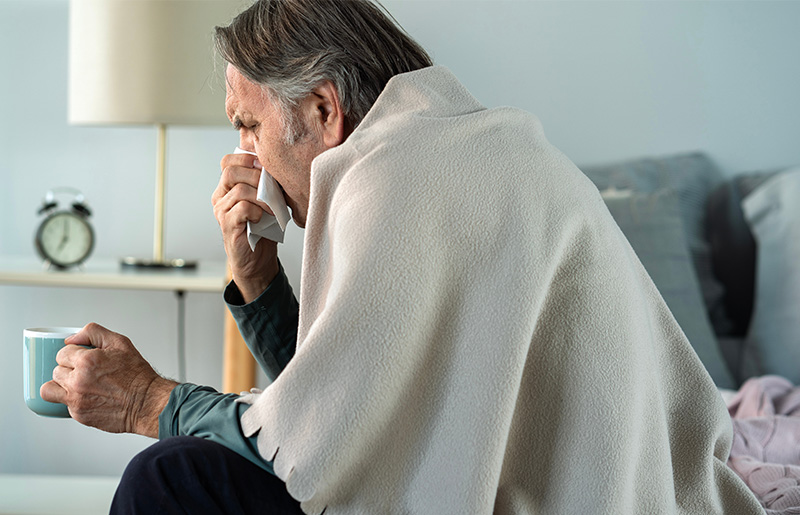 Health & Science
Is it a Cold, the Flu, or COVID-19?
February 06 2023
---
The common cold, flu, and COVID-19 all have similar symptoms. Knowing the signs of a cold, the flu, and COVID-19 can help keep you and your loved ones safe.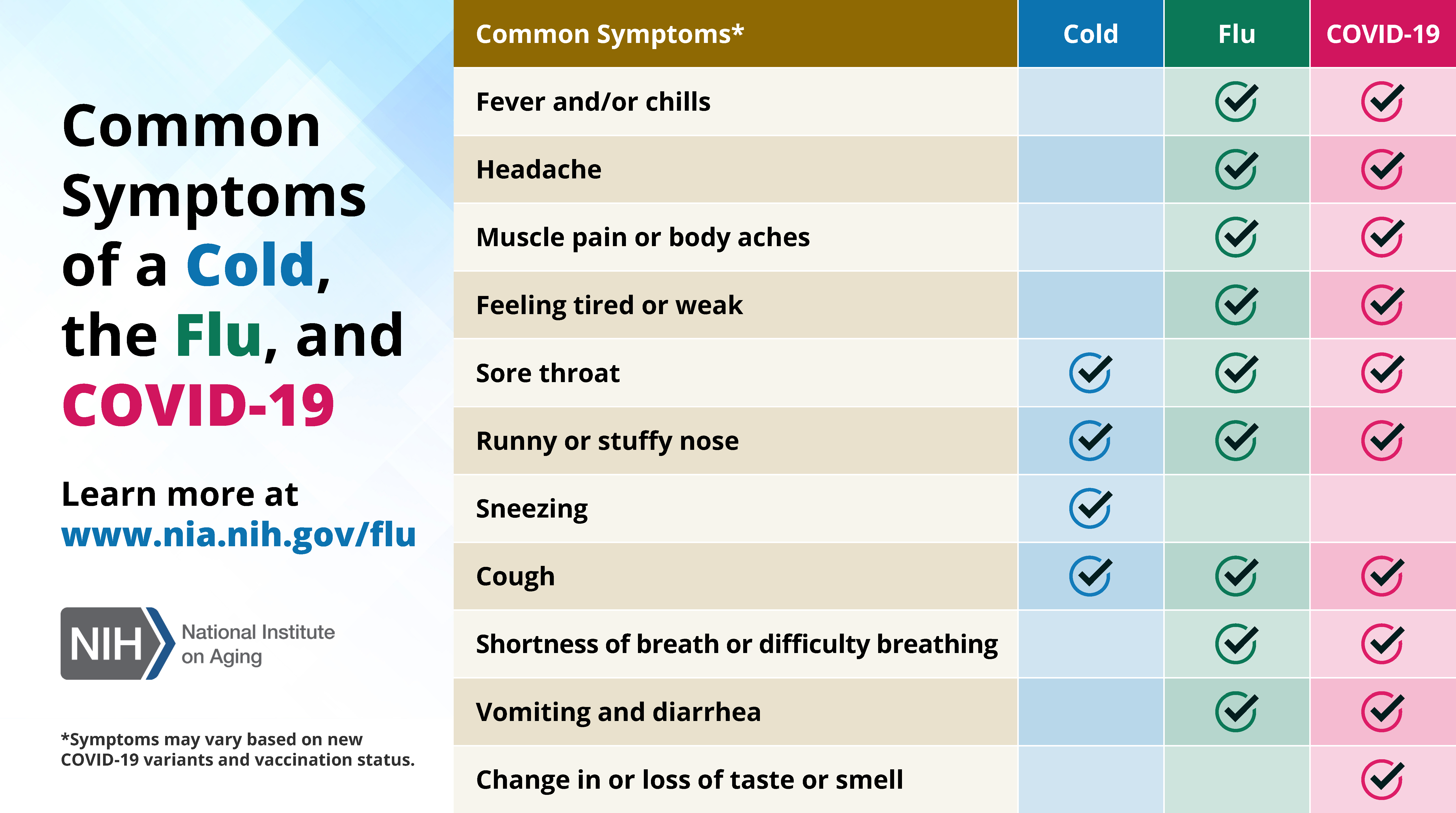 These are common signs, but your symptoms may be more or less severe, or you may only have a few. If you feel sick, stay home and call your doctor to discuss how you're feeling and whether you need to get tested.
Older adults are more likely to become seriously ill from the flu and COVID-19. Getting vaccinated is the best way to prevent some of these diseases.
Learn more about the flu and older adults.
Source: National Institute on Aging
« BACK TO NEWS