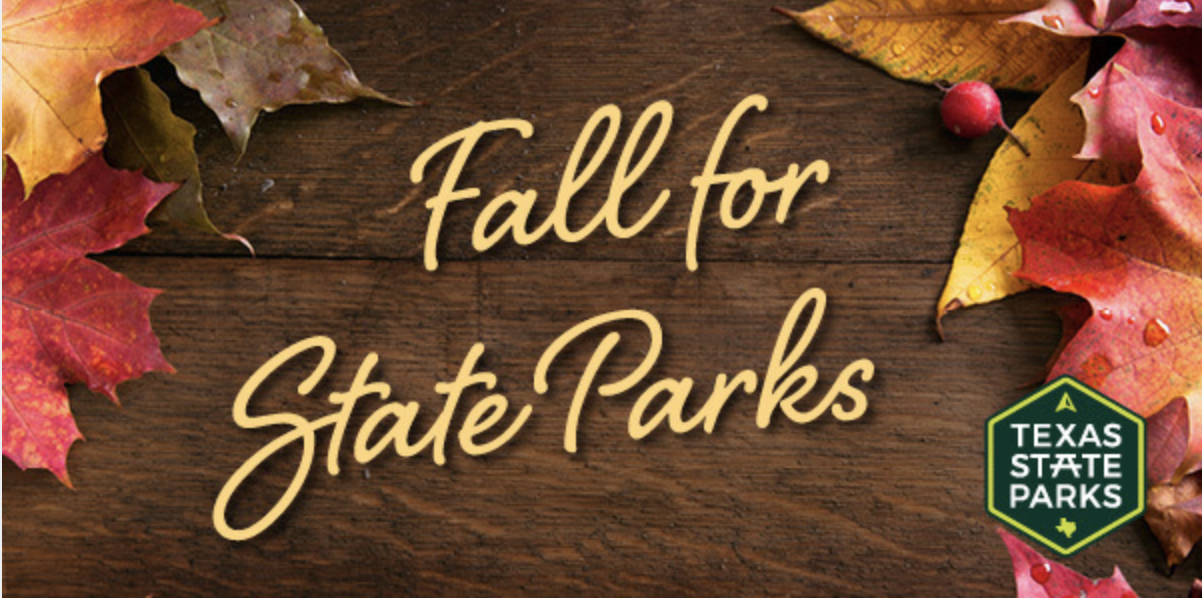 Lifestyle
Fall for State Parks
October 14 2022
---
Fall is finally here, and with its arrival comes cooler temperatures and more opportunities to enjoy the outdoors! Fall foliage, Halloween and other holidays are on the horizon.
Visits to state parks are popular in the fall. Make your reservations up to 5 months in advance for overnight visitation and 30 days in advance for day passes.
Fall Foliage
There are many parks across the state where you can get your fall foliage fix. Fall colors are subject to changes in weather and falling temperatures, so keep an eye out for dropping digits and plan to get outside. Peak months to see fall foliage in Texas begins in October and lasts until December.
North and East Texas
Parks in North and East Texas are some of the best places to see gorgeous fall colors. From Dallas/Fort Worth to the eastern border of Texas, maple, oak, sweetgum, elm and hickory trees throughout the region bring beautiful colors to the dense forests and lake shores of the prairies and Pineywoods.
Texas Hill Country
The Texas Hill Country is well known for its scenic landscape, including the brilliant colors of its rolling hills in fall. Parks from the San Angelo area to San Antonio and east to the capital city of Austin are great to visit in the fall. Bigtooth maples, Spanish oaks and bald cypress trees along the Guadalupe River dot the skyline with dazzling displays of vibrant red, orange and yellow.
Panhandle Plains & West Texas
Parks in the Panhandle Plains near Abilene and around Lubbock, as well as parks in West Texas, boast bright yellow cottonwoods that illuminate the mountainous landscape. Bigtooth maples and chinquapin oaks in the area begin turning bright tones of red, orange and rich bronze.
Holidays at State Parks
Many parks offer fun festivities all month long for you and your friends and family to enjoy. From trick-or-treating and spooky storytelling to pumpkin carving and mask-making, we've planned enjoyable Halloween-themed events for everyone!
In honor of veterans and active military, entrance fees for all visitors will be waived at all Texas state parks on November 13, the Sunday after Veterans Day.
Parks will fill up fast. Reservations are highly encouraged. Fees will be automatically waived, including advance reservations.
Camping and other activity fees still apply.
Source: Texas Parks and Wildlife Department
« BACK TO NEWS